Consulting
Your partner in creating value and managing risk
Commodity markets move fast – our consulting gets you a head start in the race to keep up
Disruptive innovation and other in-market factors are combined with external factors such as the energy transition, throwing up unforeseen risks and opportunities. Stress-testing your commercial strategy through consulting with experts and peers is essential to preserve a competitive position and sustain growth. Our consultants help you stay one step ahead of the competition.
Identify opportunities to maximize profits and take advantage of market developments
We specialize in hard-to-find information, thanks to our in-depth knowledge of the markets we serve.
Set contracts through commodity price-valuation and capture full Value in Use (VIU) factors unique to your product
Use Fastmarkets' rich transaction-based data and expertise to gather fully independent and accurate valuations to ensure your trading contracts are best-in-industry.
Assess opportunities and risks with independent advice grounded in industry fundamentals
We provide fully independent market feasibility studies, which identify the opportunities and threats in a specific market or product and the strengths and weaknesses of a proposed project.
Get the third-party validation needed to secure capital and investment
Our consultants conduct complete financial analysis to assess project viability. Our team are experienced in analyzing everything from plant flow sheets and input/sales sheets to conducting NPV valuations.
Stress test your strategy through our in-depth understanding of commodity markets and best practice
Our team of technical engineers can advise on greenfield/brownfield operational excellence, asset valuation, technology solutions, material options, asset valuations and liquidation as well as environmental advisory.
With consultants who are embedded in the markets we serve, you'll get insights and a clear understanding of the competitive landscape
Advisory: confidentiality
We understand the importance of confidentiality. Our consultancy team routinely sign non-disclosure agreements and will never use your information in any other projects or services.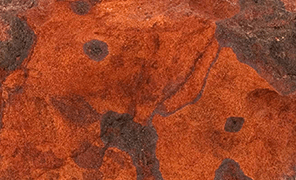 The magnitude and volatility of price differences between iron ore product types and grades is growing, causing legacy practices in contract structuring to break down
Special studies
Helping you make sense of intricate price movements, our special studies analyze and forecast trends impacting major markets. Reports include coverage on market history and background, assessment of major players in the industry, supply-demand dynamics, consumption trends and market forecasts.
Let's connect
Our consultants are embedded in the industries they serve, giving them a unique, in-depth understanding of your competitive landscape and the risks and opportunities ahead of you. You can work alongside a consultant to define the scope of your research question or dive deep into new markets through our special studies.
Price data, forecasts and market intelligence to give you a strategic advantage
Fastmarkets combines the commodity intelligence of these familiar names:
Metal Bulletin • American Metal Market • Scrap Price Bulletin • Industrial Minerals • RISI • FOEX • The Jacobsen • Agricensus • Random Lengths • FastMarkets and more