Soy
Get insider expertise on the global soy market
The soy market is responding to a set of different global signals including margin concerns, changing domestic policies (such as the Argentinian soy dollar), rapidly increasing biofuel demand for soybean oil and increasing production and logistics issues due to severe weather.
To stay on top of it all and offset the financial risks that come with such high volatility, market players must keep up to date with the changing prices and drivers. Fastmarkets' global and local insights-driven news and prices help you to manage risk and make the right business decisions when trading in this constantly evolving market.
Click here to get a demo or to find out more about how to get daily access to the news and price data.
Find out how we assess and forecast prices and create forward curves
What's happening in the soy market?
Get the latest soy news and analysis from our team of expert price reporters.
Meet the agriculture experts
Learn more about Fastmarkets agriculture business
Learn more about our offerings by downloading our overview below.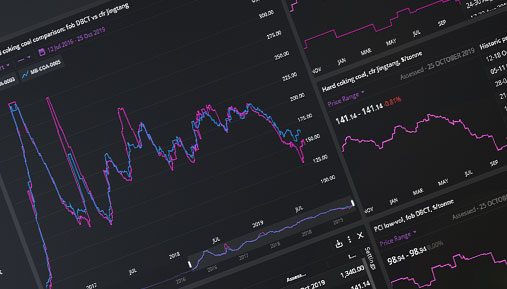 Take the first step in becoming a customer and realizing the competitive advantage of being on the pulse of the volatile and opaque agriculture markets.