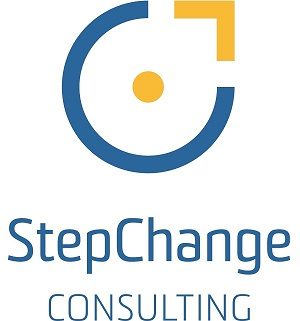 StepChange is an industry focused and independent management consultancy specialized on wood, pulp, paper, packaging and tissue with a proven track record of turning strategy into increased shareholder value.
StepChange provides support to organizations across the globe from strategy development to the implementation of operational improvements. Furthermore StepChange is an industry thought leader in digital strategy bringing digital transformation to the fiber value chain.
With an international team of industry experts StepChange will hit the ground running. StepChange develops innovative and yet pragmatic solutions, placing an emphasis on delivering measurable business results.
A high client loyalty attests to the industry-focused strategy with an international client base consisting of the most renowned companies from the industry.
A global leader in water and process management solutions, Nalco Water, an Ecolab company, works with customers across a wide range of industries to help meet their specific sustainability and business goals. Our solutions combine connected chemistry, digital innovation and extensive expertise to minimize water and climate impacts while maximizing outcomes at an optimized total cost. Nalco Water is committed to the Pulp and Paper industry, providing water treatment products and process solutions for pulp and papermaking across all grades of paper. As an Ecolab company, we're aligned in our ambition to make the world cleaner, healthier and safer by providing and protecting what's vital.
Tietoevry creates purposeful technology that reinvents the world for good. We are a leading technology company with a strong Nordic heritage and global capabilities. Our 24,000 experts globally specialize in cloud, data, and software, serving thousands of enterprise and public-sector customers in more than 90 countries.
Tietoevry's TIPS Industry Solutions and Services are optimized for pulp, paper, board, packaging, tissue and non-woven customers utilizing industry-proven best practices. It is the leading industry-specific ERP (Enterprise Resource Planning) and MES (Manufacturing Execution System) and has already been installed in more than 300 paper mills worldwide.
I-Plan® is a business planning solution to manage the sales and production operations based on profitability for the Paper and Packaging industry. Combining I-Plan with other TIPS Industry Solutions and Services creates an ecosystem solution to enable paper and packaging businesses to respond to changing customer demand instantly with optimal operating scenarios.

Kadant is a global supplier of technologies and engineered systems that drive Sustainable Industrial Processing. The Company's products and services play an integral role in enhancing efficiency, optimizing energy utilization, and maximizing productivity in process industries. Kadant is based in Westford, Massachusetts, with approximately 3,100 employees in 20 countries worldwide.
For more information, visit www.kadant.com.

The American Forest & Paper Association (AF&PA) serves to advance U.S. paper and wood products manufacturers through fact-based public policy and marketplace advocacy. The forest products industry is circular by nature. AF&PA member companies make essential products from renewable and recyclable resources, generate renewable bioenergy and are committed to continuous improvement through the industry's sustainability initiative —Better Practices, Better Planet 2030: Sustainable Products for a Sustainable Future. The forest products industry accounts for approximately 5% of the total U.S. manufacturing GDP, manufactures about $350 billion in products annually and employs about 925,000 people. The industry meets a payroll of about $65 billion annually and is among the top 10 manufacturing sector employers in 43 states. Visit AF&PA online at afandpa.org or follow us on Twitter @ForestandPaper.