23rd Fastmarkets Forest Products International Containerboard Conference 2023
It's been another rollercoaster year for the packaging industry. From the e-commerce boom fuelled by the pandemic, and the global disruption to supply chains following Russia's invasion of Ukraine, the industry has weathered an almost unprecedented series of highs and lows. Add to that the recent slump in prices resulting from suppressed demand, a high inflationary environment and cost pressures and a wave of new capacity set to come online in the Fall. How will all this play out? Are there any silver linings? What does it mean for packaging and where are the opportunities? Join us to hear from industry leaders, Fastmarkets experts as we dissect the critical issues facing the containerboard industry.
Agenda highlights
The containerboard industry is now in a defining moment, and we don't want you to get left behind. Tough choices will be made, new leaders will emerge and long-standing models will be challenged. The International Containerboard Conference will help you navigate the ongoing uncertainty facing the packaging industry right now. 
 
– Get a handle on when demand will rebound  
– Understand China's impacts on the market 
– Discover how to capitalise on strong growth potential in India and Southeast Asia
– Go beyond the data to understand what's really driving the industry right now
– Hear how top industry executives are responding to market conditions
CEO Panel: Navigating the Changing Containerboard landscape
Fastmarkets Outlook: North American Containerboard
End Users Perspective- How is the Market Affecting Them?
Fireside Chat: Spotlight on the Middle East
Panel: The Future of Packaging
Hear from industry experts
Appointed CEO of Smurfit Kappa The Americas on 1st Jan 2022. He joined the Company in 1994 as an Internal Auditor and since then has worked in several positions across Smurfit Kappa in France, the UK, Spain and the Netherlands. Previous to his current position, Laurent was COO of the Smurfit Kappa Europe Paper and Board Division. Laurent graduated from the Ecole Superieure de Commerce de Paris in 1990 and also served in the French Navy.
Klingele Paper & Packaging Group
Klingele Paper & Packaging Group
Jan Klingele received his master's degree in business from the University of St. Gallen (Swit-zerland) and wrote his dissertation about "The Evolution of Multinational Enterprises" in Los Angeles and Munich. Since 1992 he has lead the family company, Klingele Paper & Packaging Group, which is a producer of containerboard and corrugated packaging as well as adhesives in Europe, Africa, Central and South America. He has served as president / chairman of the German (VDW), the European (FEFCO) and the Global (ICCA) associations for corrugated packaging.
Bank of America Securities
Bank of America Securities
George Staphos is a managing director and co-sector head in Equity Research, based in New York. Regular research publications produced by his team include the Packaging & Paper Wrap-Up and BofA Corrugated Surveys. Staphos has been voted a member of the Institutional Investor All-America Research Team for 29 consecutive years by portfolio managers and buy-side analysts who invest in packaging and paper stocks, including 22 No.1 rankings in the past 23 years. As a result, he was inducted into the Institutional Investor Hall of Fame in 2011, and has also previously been voted No.1 in Greenwich. Staphos has been with the firm since 2003 and past experience includes analyst and management positions at Citigroup/Salomon Smith Barney and PaineWebber. He has a BS in management & marketing from New York University and an MBA in finance from the Columbia Business School. For more information about any awards cited, visit https://rsch.baml.com/awards.
Ken Bowles was appointed Group Chief Financial Officer in April 2016 and was appointed a Director in December 2016. He joined the Group in 1994 and has occupied a number of finance roles in various parts of the Group. In 2004 he was appointed as the Group's first Head of Compliance, in 2007 he became the Group's Head of Tax and in 2010 he was appointed Group Financial Controller. Mr Bowles is an associate member of the Institute of Chartered Management Accountants and holds a first class MBA from the UCD Graduate School of Business. (Born 1971)
Jeff Covelli is the Founder and CEO of Innovative Fiber located in Milwaukee, Wisconsin. Innovative Fiber is a corrugated converting manufacturer of traditional packaging and custom bakeable food packaging. The start-up company was founded in 2002 to explore alternate uses for linerboard and then began manufacturing in 2014. Innovative Fiber recently sold to Schwarz Partners in March of 2023. Jeff has been in the corrugated packaging industry for 40+ years. He has spent the last 20 years identifying new markets for liner board, as paper provides a sustainable and functional benefit over less sustainable packaging materials. With many patents, his niche has been paper based bakeable packaging for the food industry. He is always creating new paper-based ideas while keeping sustainability at the forefront. Jeff earned his BA degree in Marketing and Business Administration from Carthage College in 1989.
Global Sector Head F&A Packaging and Logistics
Global Sector Head F&A Packaging and Logistics
After earning his MSc in Economics from the Erasmus University in Rotterdam, Tjard started his career with Rabobank in 1995. Until 2015 he had various commercial and risk positions amongst others within Mergers & Acquisitions, Leveraged Finance, Distressed Asset Management. In 2013, together with The Boston Consulting Group he worked as content/implementation manager in a group wide culture change program, focusing on defining and encouraging desired behavior within Rabobank.   As of 2015 he took the position of Global Sector Head Supply Chain. Supply Chain coverage includes the Food & Agri Packaging and Food & Agri Logistics sectors. With Rabobank's Food & Agri focus, Tjard is setting and executing the overall coverage strategy for wholesale banking client of Rabobank globally.   The common theme in Tjard's career is his Global reach. Throughout his entire career he not only kept his focus on international business, but worked abroad for several years as well. The combination of his international network, global experience and knowledge of the Supply Chain sector, makes Tjard a reliable strategic partner for corporates worldwide.
Vice President, Industry Affairs
American Forest & Paper Association
Vice President, Industry Affairs
American Forest & Paper Association
Terry Webber serves as American Forest & Paper Association Vice President of Industry Affairs. Webber is responsible for maintaining synergy with government affairs, ensuring robust and integrated marketplace strategies across the sectors, and identifying new engagement opportunities for AF&PA Industry Statistics. He joined AF&PA in 2011 and has worked in various roles in government and industry affairs. Prior to joining AF&PA, Webber was a postgraduate legal fellow for the Assistant Secretary for Civil Rights at the U.S. Department of Agriculture and a legal extern for the U.S. Securities and Exchange Commission Enforcement Division and the U.S. Attorney's Office for the Central District of California. He also has an extensive background in Oregon politics, as campaign staff for former NBA Player Chris Dudley's 2010 run for Oregon Governor and as senior staff for the state House Republican Caucus. Webber holds an undergraduate degree from Northwestern University and a law degree from the University of Southern California, where he was on the Southern California Law Review. He is a member of the State Bars of California and Oregon. He resides in the Portland, Oregon area with his wife and son.
Arab Paper Manufacturing Co (WARAQ)
Arab Paper Manufacturing Co (WARAQ)
Mr. Kaul has spent over three decades serving the Pulp and Paper industry covering several assignments. During his career, he has been involved in several projects in the Paper & Recycling Industry. He was appointed to the post of Director Emeritus for the Asian Corrugated Case Association a post which he held for several years. He is widely traveled and is familiar with the international market both as a buyer and a seller. He regularly speaks at conferences and events where he shares his views on the Containerboard and Recovered Paper industry with a special focus on the Middle East/GCC markets. During his tenure with WARAQ of over 26 years, Mr. Kaul has held several key assignments where he currently heads the commercial activities of the company focusing on the development of Corporate Strategy, new markets, and products. He also supervises the Recovered Fibre Division of WARAQ and is responsible for designing and developing Fibre procurement strategies to promote and enhance the global growth of the group. Mr. Atul Kaul holds a graduate degree in Economics and a second degree in Law. He also pursued several programs and certifications related to Management, Sales and Marketing, Paper, Packaging, and Recycling industry from institutes like IPST – Georgia Tech, and CTP – Grenoble among others.
You can't afford to miss:
Industry updates
Discover the latest developments in packaging, from new technologies to innovative packaging solutions, and understand what buyers are looking for from leading players in the industry.
Outlooks and forecasts
Explore the global markets with Fastmarkets' experts. They'll be discussing the latest developments and outlooks for the containerboard industry across key geographical regions.
Expert insights
Learn from the leaders as they discuss the latest trends, challenges, their new packaging projects and their expectations for the containerboard sector as we head into 2024.
Network with peers
Enjoy networking opportunities with top decision-makers from all parts of the containerboard industry, including producers, distributors, converters, buyers and financiers.
2022 attendees said
An excellent event. It was great to hear from industry leaders about the challenges and opportunities that exist right now and in future years.
Great information and well presented – a ton of industry knowledge in one place.
I loved the event. Attending proved to be well suited to getting an industry overview with valuable networking time.
Become a sponsor! Elevate your industry presence by becoming a sponsor at International Containerboard Conference 2023
For sponsor enquiries contact:
Remy Poos
Sponsorship Account Executive
☏ +32 497 050 735
rpoos@fastmarkets.com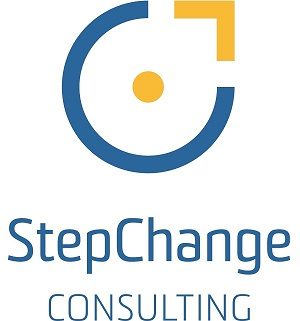 StepChange is an industry focused and independent management consultancy specialized on wood, pulp, paper, packaging and tissue with a proven track record of turning strategy into increased shareholder value.
StepChange provides support to organizations across the globe from strategy development to the implementation of operational improvements. Furthermore StepChange is an industry thought leader in digital strategy bringing digital transformation to the fiber value chain.
With an international team of industry experts StepChange will hit the ground running. StepChange develops innovative and yet pragmatic solutions, placing an emphasis on delivering measurable business results.
A high client loyalty attests to the industry-focused strategy with an international client base consisting of the most renowned companies from the industry.
A global leader in water and process management solutions, Nalco Water, an Ecolab company, works with customers across a wide range of industries to help meet their specific sustainability and business goals. Our solutions combine connected chemistry, digital innovation and extensive expertise to minimize water and climate impacts while maximizing outcomes at an optimized total cost. Nalco Water is committed to the Pulp and Paper industry, providing water treatment products and process solutions for pulp and papermaking across all grades of paper. As an Ecolab company, we're aligned in our ambition to make the world cleaner, healthier and safer by providing and protecting what's vital.
Tietoevry creates purposeful technology that reinvents the world for good. We are a leading technology company with a strong Nordic heritage and global capabilities. Our 24,000 experts globally specialize in cloud, data, and software, serving thousands of enterprise and public-sector customers in more than 90 countries.
Tietoevry's TIPS Industry Solutions and Services are optimized for pulp, paper, board, packaging, tissue and non-woven customers utilizing industry-proven best practices. It is the leading industry-specific ERP (Enterprise Resource Planning) and MES (Manufacturing Execution System) and has already been installed in more than 300 paper mills worldwide.
I-Plan® is a business planning solution to manage the sales and production operations based on profitability for the Paper and Packaging industry. Combining I-Plan with other TIPS Industry Solutions and Services creates an ecosystem solution to enable paper and packaging businesses to respond to changing customer demand instantly with optimal operating scenarios.

Kadant is a global supplier of technologies and engineered systems that drive Sustainable Industrial Processing. The Company's products and services play an integral role in enhancing efficiency, optimizing energy utilization, and maximizing productivity in process industries. Kadant is based in Westford, Massachusetts, with approximately 3,100 employees in 20 countries worldwide.
For more information, visit www.kadant.com.