The steelmaker's guide to tackling upstream Scope 3 emissions
Find out how some of the top steel companies are tackling Scope 3 emissions in nine fact-filled sections
Achieve your sustainability goals with our guide to Scope 3 emissions
Sustainability targets have become much more complex as the industry begins to focus on emissions generated along the supply chain, also known as Scope 3 emissions.
In this guide, you will learn more about why steelmakers are concerned about Scope 3 emissions and what some of the top steel companies are doing to tackle them in nine fact-filled sections.
Get your free copy today to learn more about Scope 3 emissions, including:
What are Scope 3 emissions?
Electric-arc furnace (EAF) steel production and the US advantage
The impact of new technology and regulatory frameworks on Scope 3 emissions
How some of the top steel companies are approaching raw materials, renewable energy and carbon capture to lower Scope 3 emissions
The road ahead for steel companies and consumers of steel products, including a long-term outlook of the steel market
Fill out this form to download the guide
Follow the stories impacting the green steel transition
Read our latest steel market analysis, including developments in Scope 1, 2 and 3 emissions, green steel premiums, market forecasts and more
Steel producers reinvesting in coal-based steelmaking are potentially locking in millions of tonnes more carbon dioxide emissions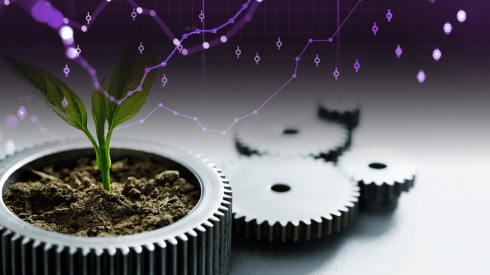 Under the European Green Deal, the European Commission proposed a new EU target to reduce greenhouse gas emissions by at least 55% by 2030, compared with the levels emitted in 1990
Steel market participants gathered at the Nordics regional meeting of steel distributors' association Eurometal in Copenhagen, Denmark on Thursday October 5, where key discussion topics were how the EU's Carbon Border Adjustment Mechanism (CBAM) will operate and the risks importers face once it reaches final implementation
Fastmarkets combines the commodity intelligence of these familiar names:
Metal Bulletin • American Metal Market • Scrap Price Bulletin • Industrial Minerals • RISI • FOEX • The Jacobsen • Agricensus • Random Lengths • FastMarkets and more
Talk to us
Whether you're interested in learning how to become a customer from our sales teams or looking to get in touch with one of our reporters, we're here for you.
Speak to our team
Why use a price reporting agency?
Navigate uncertainty and make business decisions with confidence using our price data, forecasts and critical intelligence.
Learn more