Tube and pipe
Understand the forces shaping the tube and pipe market today
The stability of the tube and pipe market is affected by changes in market conditions. From the uncertainty of the Covid-19 pandemic to the disruption of the Ukraine-Russia conflict, there are constantly forces at play, causing tube and pipe prices to fluctuate.

Our industry experts keep track of the developments impacting the tube and pipe market, giving you a clearer view of price trends and availability worldwide. Our independent market coverage into the tube and pipe market gives you a forward-looking view to help future-proof your business strategy.
What's happening in the tube and pipe market?
Get the latest tube and pipe news and analysis from our team of expert price reporters.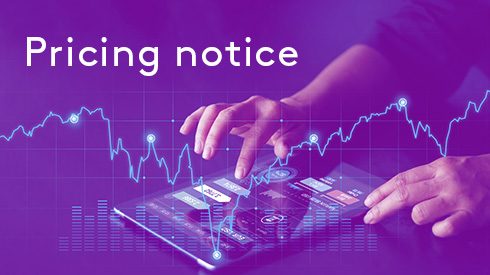 Fastmarkets is inviting feedback on a proposal to change the publishing date for its US energy and non-energy tubular prices from the second Tuesday of the month and the final Tuesday of the month, respectively, to the second Wednesday of the month.
Prices for standard pipe and mechanical tube in the United States continued to fall in November, but market participants are hoping that a recent uptick in hot-rolled coil prices will signal an end to the downturn
Several tube mills, including Nucor Tubular and Atlas Tube, alerted customers to a $100-per-ton reduction in the price of hollow structural sections (HSS) on Thursday June 2, sources told Fastmarkets
We recognize the importance of being clear about our price assessment and index process. Our independently audited pricing process aligns with core IOSCO principles. Find out how our price reporters and analysts assess and forecast prices in agriculture, forest products and metals
Talk to us
Whether you're interested in learning how to become a customer from our sales teams or looking to get in touch with one of our reporters, we're here for you.
Speak to our team
Why use a price reporting agency?
Navigate uncertainty and make business decisions with confidence using our price data, forecasts and critical intelligence.
Learn more