Key talks
While achieving carbon-free steel production using green hydrogen may be a long-term goal, there is a consensus among steel producers to reduce carbon emissions and maximize the utilization of scrap in steel production, aiming to exceed 70% of total raw material inputs.

The 2024 Scrap and Steel North America conference brings together industry experts to discuss the latest developments, trends and strategies in scrap markets and ore-based raw materials markets. They'll also tackle steel decarbonization and the impact of energy transition on future steel production requirements.

– Gain a competitive edge with industry insight
– Deepen your understanding of the North American scrap and steel markets
– Position your company at the forefront of the steel decarbonization movement

In addition to covering the broader aspects of the steel market, we provide in-depth analysis and discussions specifically focused on the Mexican steel industry, the 14th-largest steel producer globally.

Panel: North American Macroeconomics and Trade Factors
Session: Summary of Scrap Metal Export Activity
Panel: Global Import-Export Balances
Morning Keynote: Consolidation
Discussion: Updates in DRI and HBI
Keynote Panel: Women in Leadership: Scrap Edition
George Adams is CEO & President of SA Recycling, located in Anaheim, California. He has been in the scrap metal business since 1977. Originally started by George's father 50 years ago as a single scrap metal facility in Anaheim, Adams Steel merged with Sims Metal Management in September of 2007 to form SA Recycling. SA Recycling now has over 130 locations in sixteen states with over 3,000 employees, 25 shredders, and will process 5 million tons of recycled metals annually. Mr. Adams is an attorney who earned his Juris Doctor degree from Western State University in 1984. He is a member of the American, California, and Orange County Bar Associations. George Adams served as Chairman of the Institute of Scrap Recycling Industries, Inc. (ISRI) from April 2008 until May of 2010. The Institute of Scrap Recycling Industries, Inc. (ISRI) is the private, non-profit trade association that is the "Voice of the Recycling Industry." Based in Washington, D.C., ISRI represents more than 1,600 private, for-profit companies that process, broker, and industrially consume scrap commodities, including ferrous and nonferrous metals, paper, electronics, rubber, plastics, glass, and textiles. Among its services, ISRI provides education, training, advocacy, and compliance guidance and promotes public awareness of the value and importance of recycling to the production of the world's goods and services. George is author of the book Create the Connection: 25 Surefire Strategies for Success in Leadership and Life. The book is based on his 40 years of discovering what works and what doesn't, George Adams shares the practical wisdom, personal philosophies, and life lessons that have helped him build a small family scrap yard into the largest scrap company in the country. George resides in Orange, California with his wife Joan. They have five boys, one girl ranging in ages from 23 to 39 years old and six grandchildren. George is also very active in local politics and is a major supporter of business, social, and charitable programs. He is an Eagle Scout and two of his sons are Eagle Scouts. Inhis spare time enjoys snow skiing, waterskiing, boating, and camping.
Raju Daswani is the CEO of Fastmarkets – an independent global cross-commodity Price Reporting Agency (PRA). Fastmarkets, which incorporates the businesses formerly known as Metal Bulletin, AMM and RISI, is headquartered in London but has over 550 employees located across 14 global locations, including London, Singapore, Shanghai, Beijing, Sao Paulo, Kyiv, Brussels, Boston & New York. The business has expanded rapidly since 2014 through organic growth and a number of important M&A deals that have been transacted successfully. Fastmarkets publishes over 5,500 commodity price benchmarks for the metals, mining and forest products markets, many of which are used as financial benchmarks for derivative contracts on the world's largest exchanges, including the SGX, Nasdaq and the CME. Fastmarkets prices are supported by its highly-regarded market commentary, forecasts, research, and a portfolio of over 25 leading industry conferences each year, including events for the global grain and coal markets. Raju joined Fastmarkets (Metal Bulletin) in 1995 as a commodities economist prior to which he spent three years at British Alcan (now Rio Tinto) as a business and marketing analyst. He graduated in 1991 with a B.Sc. in Economics with Accounting & Finance from the London School of Economics.
John Wiesbrock has 35 years of manufacturing experience in machining and iron foundry operations. As Executive Vice President at Waupaca Foundry, where he's worked since 2002, he is responsible for developing new business strategies and growing relationships with customers. During this tenure, Wiesbrock also has been responsible for establishing processes, leading continuous improvement in, and ensuring a globally competitive and sustainable supply chain. Wiesbrock has held senior leadership positions in sales and marketing and supply chain. In addition to his operational duties, he is mentoring the next generation of leadership for Waupaca Foundry
United Metal Solutions Group
United Metal Solutions Group
Autumn Barnes is Vice President of international metals trading company, United Metal Solutions Group ("United MSG") where she focuses on buying and selling various grades of ferrous and nonferrous recycled materials. Since joining the firm in 2021, Autumn has significantly expanded United MSG's transactional volumes and revenues, catapulting it to one of the world's largest privately owned metals trading companies–trading and transporting well over 7,000 shipping containers of recycled metals in 2022. Before joining United MSG in 2021, Autumn launched her career at Sims Metal, where she was instrumental in developing and managing the containerized ferrous metals trading and export department. Autumn is also recognized as the first woman to be elected as a ferrous board member of the Bureau of International Recycling (BIR) from 2019-2020 and is currently an active member and participant of ISRI.
Dhaval Trivedi is currently working as VP of Supply Chain for Borusan Pipe USA. With more than 15 years of experience working for welded carbon steel pipe manufacturing companies, Dhaval Trivedi holds master's degree in engineering management and bachelor's in mechanical engineering. In his current role, Dhaval Trivedi is responsible for overall procurement and logistics for Borusan's Baytown TX operations including nearly 300,000 tons of Hot Roll Steel procurement annually. Dhaval Trivedi has previously presented and participated in multiple AMM's Pipe and Tube Conferences as well as Scrap, DRI and Minimills conferences.
Director, Metals Equity Research Analyst
Director, Metals Equity Research Analyst
Why join us
Meet the key players in the market
Connect with your peers and meet the decision-makers changing the US steel production market landscape. Catch up face-to-face and build relationships to propel your business to the next level.
Focus on Mexican steel industry
Explore the significant trade dynamics and complexities between the United States and Mexico – and understand the evolving trade dynamics, policies and opportunities in the Mexican steel market
Steel insights packing the agenda
2023 will see more steel content on the agenda, including new and emerging demand centers for steel; ESG considerations and technology; pig iron, DRI and HBI in steel production; and industry consolidation.
In-depth outlook and analysis
Make better business decisions and learn what's on the horizon for carbon-free steel production, including green hydrogen, prime scrap consumption and the importance of investing in DRI.
Hear from the industry experts
We're assembling a stellar line-up that will provide transparency on an opaque market, from President of SA Recycling George Adams, through to Fastmarkets internal experts. Delve into the hottest topics and pose your questions to industry leaders.
The latest data in your hands
You'll receive new editions of the Scrap Shredders and Steel Producers printed maps, produced with the latest market data by the Fastmarkets editorial and analytics teams.
Join the top decision-makers
Alongside the event, a CEO Summit will pull together industry heavyweights to address some of the challenges and opportunities facing the market. Houston will be hosting the who's who of steel in January, and you won't want to miss it.
What the 2023 Conference attendees said
Interested in sponsoring and increasing your brand exposure?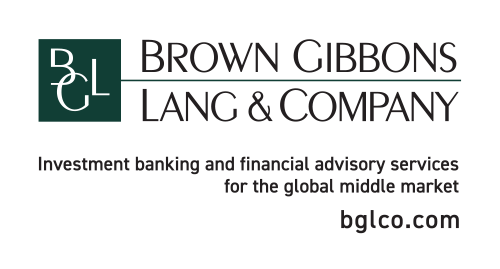 Brown Gibbons Lang & Company (BGL) is a leading independent investment bank and financial advisory firm focused on the global middle market. The firm advises private and public corporations and private equity groups on mergers and acquisitions, divestitures, capital markets, financial restructurings, valuations and opinions, real estate, and other strategic matters. BGL has investment banking offices in Chicago, Cleveland, Los Angeles, and New York, and real estate offices in Chicago, Cleveland, and San Antonio. The firm is also a founding member of Global M&A Partners, enabling BGL to service clients in more than 35 countries around the world. For more information, please visit www.bglco.com.

As the only deepwater seaport located directly on the U.S.-Mexico border, the Port of Brownsville is strategically positioned to efficiently serve and connect industries across North America and beyond. This logistical advantage has catapulted the Port of Brownsville as the major gateway for steel into Mexico, moving more than 5 million tons of steel commodities in 2023. The movement of cargo across the border is made easy thanks to the port's direct connectivity to USMCA interstate corridors, offering a fast route to non-congested international bridge crossings. The Port of Brownsville also claims conceptual ownership of Texas' first overweight corridor, allowing trucks crossing the border in either direction to load to the legal weight limits of Mexico – 125,000 pounds – (45,000 pounds heavier than domestic limits). The port's foreign trade zone remains a leader in exports, ranking second in the nation with exported goods valued at over $8.2 billion. The FTZ has consistently placed in the top three for exports out of 193 FTZs nationwide since 2012.