Base metals price forecast
Inform your base metals strategy with metals price forecasts and analysis for the global base metals industry
A forward-looking view of the base metals market to boost your business strategy
Whether you are a buyer or seller of base metals products, it's important to keep track of the forces impacting market conditions and price movements.
Our global team of experts is deeply embedded in the base metals markets. Our expert analysis provides critical insights to help you predict future trends for win-win outcomes in your contract negotiations.
Fastmarkets base metals price forecasts and analysis can help you easily break down complex market conditions to understand the forces influencing price volatility – and act with confidence. Our market reflective price data allows you to support your decisions to the board, strategically position prices in negotiations and create winning business strategies.
How can our metals price forecasts help to boost your base metals strategy:
Easy-to-understand price data to help you easily react to changes and developments that could affect your trading strategy
Expert analysis of supply/demand fundamentals, which allows you to save time on purchasing decisions and manage inventories
Market reflective metals price forecasts to lead your negotiations, inform your strategy and make business decisions
Unbiased, independent market research to plan how much material to commit to in spot purchasing or contracts in different regions.
Talk to us about base metals price forecasts today.
Fill out the below form to receive your free sample of our base metals price forecast
Featured base metals price forecast
Follow the stories impacting base metals price forecasts
Read the latest market news and analysis driving base metals price movements and impacting our base metals price forecast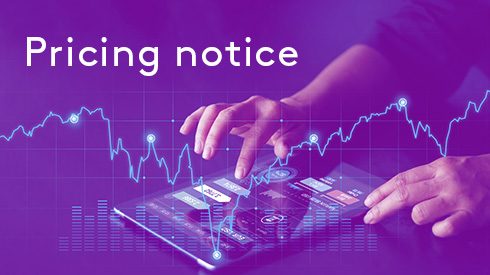 Fastmarkets proposes to amend the frequency of its aluminium P1020A premium, ddp Midwest US from twice-weekly to daily.
Some cathode makers have been switching back to lower-nickel cobalt manganese (NCM) from high-nickel NCM cathodes to reduce costs and encourage consumers amid slowing demand for electric vehicles (EVs), Fastmarkets understands
Find out how days before the 2023 United Nations Climate Change Conference (COP28) in Dubai, the World Economic Forum (WEF) outlined three key areas of investment for the global aluminium industry to reach net zero by 2050 – clean energy, emerging technologies and decarbonization infrastructure – but it will require hundreds of billions of dollars
Fastmarkets combines the commodity intelligence of these familiar names:
Metal Bulletin • American Metal Market • Scrap Price Bulletin • Industrial Minerals • RISI • FOEX • The Jacobsen • Agricensus • Random Lengths • FastMarkets and more
Meet our base metals analysts
Subscribe to our weekly base metals price forecast
Our weekly forecast includes expert outlooks on where each base metals market is heading, including; LME stocks and historical prices giving you a 360 view of the markets most important to you.
Join hundreds of companies already benefitting from using Fastmarkets' weekly base metals price forecast.
I'm interested in receiving the weekly forecasts
We recognize the importance of being clear about our base metals price assessment and index process. Our independently audited pricing process aligns with core IOSCO principles. Find out how we assess and forecast our prices for the aluminium, copper and nickel markets.
Talk to us
Whether you're interested in learning how to become a customer from our sales teams or looking to get in touch with one of our reporters, we're here for you.
Speak to our team
Why use a price reporting agency?
Navigate uncertainty and make business decisions with confidence using our price data, forecasts and critical intelligence.
Learn more