Metals and mining forecasts
Get transparency into the market movements with our metals price forecasts and market outlooks
Fastmarkets short- and mid-term metals price forecasts and market outlooks can help your business lead negotiations with in-depth market analysis of what's to come.
Our independent research and expert analysis provide transparency into the global movement around metals and mining markets, giving you the tools to minimize the risk of the future today and confidently plan ahead.
Buyers and sellers of metals and mining products use our price forecasts into the metals markets to:
Lead negotiations, inform strategy and make business decisions
Gage market sentiment to time purchasing and manage inventories
Decide how much material to commit to on spot purchasing
Understand the forces in the global market driving price movements and impacting supply chains.

Talk to us about metals market short-mid-term price forecasts today.
Are you interested in market-reflective prices, specialist forecasts and expert analysis for the global metals markets?
Featured prices for our metals forecasts
Predict movements for the metals market that matters most to you. Join hundreds of companies already benefitting from using Fastmarkets price forecasts.
Need help predicting future price trends?
Speak to us to arrange a test drive of our short- and mid-term metals market price forecasts today
How we predict the markets
Our price forecasting methodology includes supply and demand fundamentals, an in-depth look into underlying costs and implied margins, as well as market sentiment.
We draw on the expertise of our in-house analysts who have over 30 years of specialist forecasting experience and rely heavily on the intelligence gathering and data analytics insight of our extensive network of reporters.
Learn more about our methodology
What's happening in metals and mining today?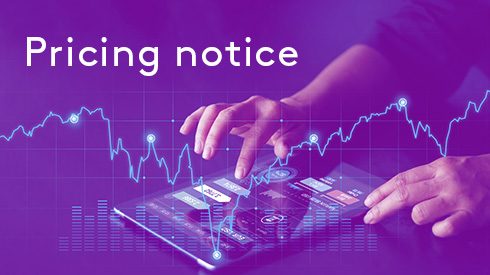 Fastmarkets advises that, as of Friday December 8, it has not settled its assessments of certain monthly regional ferrous scrap markets.
What's the market sentiment for December? Read on for a summary of the results of our US ferrous scrap market survey for December, or click here to download your copy of the full US Scrap Trends Outlook for December 2023. The US ferrous scrap market is hotting up in winter months Significantly depressed scrap flows […]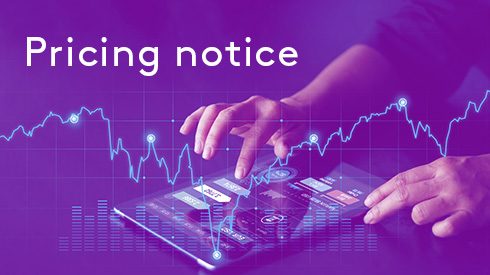 Fastmarkets proposes to amend the frequency of its aluminium P1020A premium, ddp Midwest US from twice-weekly to daily.
We recognize the importance of being clear about our price assessment and index process. Our independently audited pricing process aligns with core IOSCO principles. Find out how our price reporters and analysts assess and forecast prices in agriculture, forest products and metals
Talk to us
Whether you're interested in learning how to become a customer from our sales teams or looking to get in touch with one of our reporters, we're here for you.
Speak to our team
Why use a price reporting agency?
Navigate uncertainty and make business decisions with confidence using our price data, forecasts and critical intelligence.
Learn more