Fastmarkets NewGen forecasts
Access critical short- and long-term forecasts in a new generation of energy markets
We have reached a critical stage in the transition to a low-carbon future, but this ambition can create supply chains that are volatile and imbalanced, impacting the key electric vehicle (EV) and energy storage system (ESS) markets.

As you navigate this ever-changing landscape, you need prices, forecasts and outlooks for key battery materials that you can rely on to reflect supply and demand conditions now and for the future. Use key projections to gain a strategic advantage in an ever-changing market.

Fastmarkets NewGen short- and long-term forecasts help you navigate the battery material market today and plan ahead for tomorrow as we move closer to the goal of a zero-carbon future.

Our NewGen Battery Recycling Outlook includes 10-year battery supply and black mass price forecasts to give you the insights and forecasts to understand and leverage the increasing recycled supply. The Fastmarkets NewGen Battery Cost Index is an easy-to-use cost model for active anode material (AAM) and cathode active material (CAM). It includes an assessment of both materials and processing costs as well as historical data to provide cost and cost trends.
See into the future of the NewGen markets
Learn more about our short- and long-term forecasts for the global new generation energy markets
Talk to us
Find out more about our forecasts and outlooks
Delve deeper into our forecasts and outlooks for the battery materials market
Browse new generation energy market insights
We have price reporters on the ground, providing comprehensive insights from all the regional markets that matter to our customers in the new generation energy markets.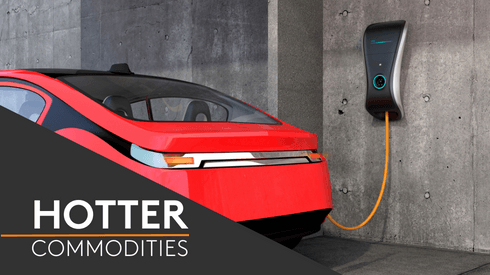 Nearly 18 months since the first nickel-related lawsuit was filed against it in the English High Court, the London Metal Exchange has been cleared on all grounds and the charges against it dismissed.
The UK government's Department for Business and Trade (DBT) will consider all scenarios before a 10% import tariff on electric vehicles and their battery materials comes into effect on January 1 next year, it told Fastmarkets on Wednesday November 29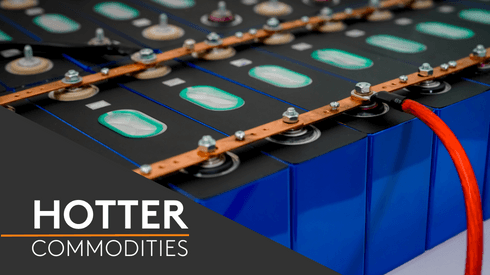 Western Australia (WA), Australia's largest state, will evaluate the possibility of developing cathode active materials (CAM) production once precursor CAM (pCAM) output is up and running, Bill Johnston, the state's Minister of Mines and Petroleum, told Fastmarkets
More Fastmarkets NewGen products to help you
We recognize the importance of being clear about our price assessment and index process. Our independently audited pricing process aligns with core IOSCO principles. Find out how our price reporters and analysts assess and forecast prices in agriculture, forest products and metals
Get in touch
Whether you would like to speak to one of our experts or request a demo of our products, we're here for you.
Why use a price reporting agency?
Navigate uncertainty and make business decisions with confidence using our price data, forecasts and critical intelligence.