LME Week 2023
News, insights, analysis and forecasts from LME Week 2023
Keep up to date with all the latest LME Week insights
Welcome to our LME Week content hub. Your ultimate source for in-depth insights, updates and analysis surrounding one of the most significant events in the global metals industry calendar. This central hub offers news, expert commentary and exclusive interviews with industry leaders.
Our comprehensive coverage will keep you informed about the latest trends, market shifts and critical discussions taking place during this pivotal week. Explore insights on the landscape of metals trading, investment opportunities and the sustainable future of the metals, mining and battery materials markets.
Read the latest coverage from LME Week 2023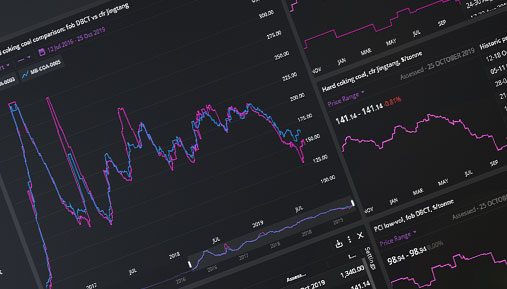 Access market-reflective prices, LME price data, specialist forecasts and expert analysis for the global metals and mining market
Read about our recent price launches
Understand the price data behind the stories
More insights available only to customers
Gain deeper insights, see precise market movements and what drives those changes when you become a customer.
Interested in our other guides?
Our price reporters and editorial team provide regular market intelligence and insights into the biggest issues facing the commodity markets
Fastmarkets combines the commodity intelligence of these familiar names:
Metal Bulletin • American Metal Market • Scrap Price Bulletin • Industrial Minerals • RISI • FOEX • The Jacobsen • Agricensus • Random Lengths • FastMarkets and more
Talk to us
Whether you're interested in learning how to become a customer from our sales teams or looking to get in touch with one of our reporters, we're here for you.
Speak to our team
Why use a price reporting agency?
Navigate uncertainty and make business decisions with confidence using our price data, forecasts and critical intelligence.
Learn more